Udyog Aadhar or MSME Registration can be taken by any type of business entity in India. a Sole Proprietorship , Partnership Firm, LLP, Company, Hindu Undivided Family, Association of Persons, Co-operative societiey and Self Help Group.
Eligibility Criteria based on Maximum ceiling limit of Investment made for Plant & Machinery ( in case of Manufacturing Industry) and Equipment ( for Service Industry) and MSME Clasification is based on Investment amount.
Only those entities that can be classified as a micro, small or medium enterprise under the following criteria as per the MSMED Act, 2006 is eligible to take Udyog Aadhaar number .
New Definition of MSME as announced by Hon's Finance Minister dated 13th February 2020 under atmanirbharta bharat abhiyan to boost economy and employment -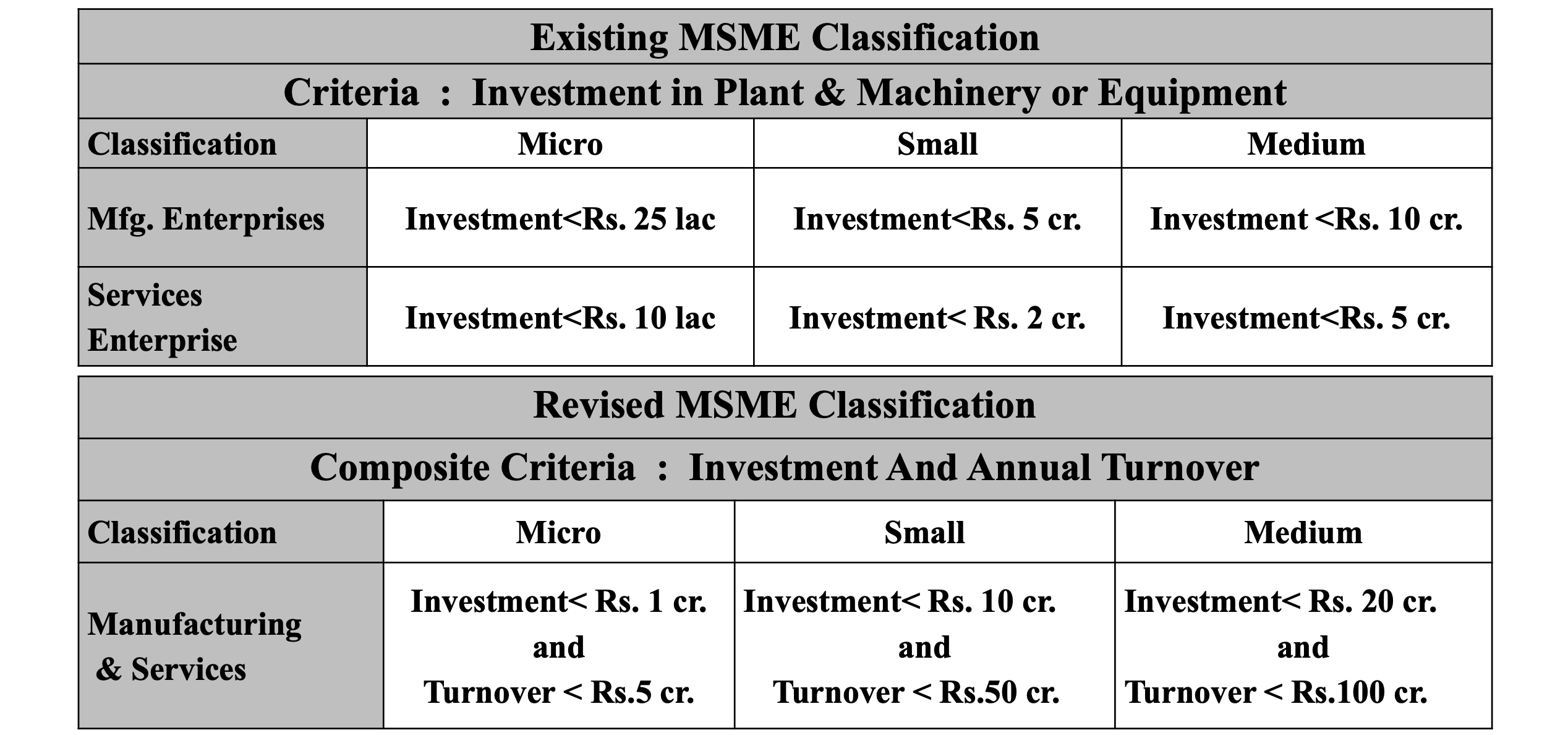 Though your entity is fall under micro, small or medium as per the Act, it is not madatory to take registration. You take the Registration voluntarily any time provided you have the Aadhar Number, PAN and Bank Account at the time of registration.