Copyright Consultants, Copyright Registration, ConsultantsTop 10 Copyright Lawyers, Best Copyright Lawyers in India, how to apply for copyright, copyright fee, copyright filing process, copyright application status, Copyright Act 1957
FINTAX Corporate Professionals LLP - India's Leading Copyright Registration Consultants. Call us +91-7210000745 for Free pre-registration advisory. File Copyright Application online, Copyright Objection Reply, Hearing attend. Our fee starts @ 5000/ + actual Govt Fee. We serve PAN India clients. EMAIL us: at info@fintaxx.in
Copyright Registration in India
be a Legal Owner of your Creative Work
Books, Photograph, Painting, Music, Video, Website, Mobile App, etc.
Copyright registration takes 3 to 6 months in normal course
Copyright, a form of intellectual property law, protects original works of authorship including literary, dramatic, musical, and artistic works, such as poetry, novels, photograph, Painting, a speach, movies, songs, source code of a software program, the binary executable file, Website, Mobile App, and architecture.
It registration with IPR Authority essentially ensures that any creative work cannot be copied without the permission of the author or creator. This allows the author to charge others for copying his work, or modifying it, or building on top of it. For example, downloading an image from Shutterstock and using it on your own website without purchasing or taking on rent is violating the copyright of Shutterstock. Shutterstock can file a suit against you to claim its value of the image.
By Registering your work, basically you wanted to protect your right over that and some sort of earning by letting it to others for using.
Copyright Registration Process
User Registration:-
First take the registration on IPR copyright website and on successful registration Login with User ID and Password
Application filing:-
Application for registration is to be made on Form XIV ( Including Statement of Particulars and Statement of Further Particulars) as prescribed in the first schedule to the Rules. Separate applications should be made for registration of each work
Payment of Fee:-
Each application should be accompanied by the requisite fee prescribed in the second schedule to the Rules.
Signature / Power of Attorney:-
The applications should be signed by the applicant. The Power of Attorney signed by the party and accepted by the advocate should also be enclosed, if applicable
Submission:-
On completion of all process Submit and get dairy number (acknowledgement).
Registration Certificate:-
Once the application approved, Registration Certificate issued. This complete process takes atleast 2 to 3 months by department in normal course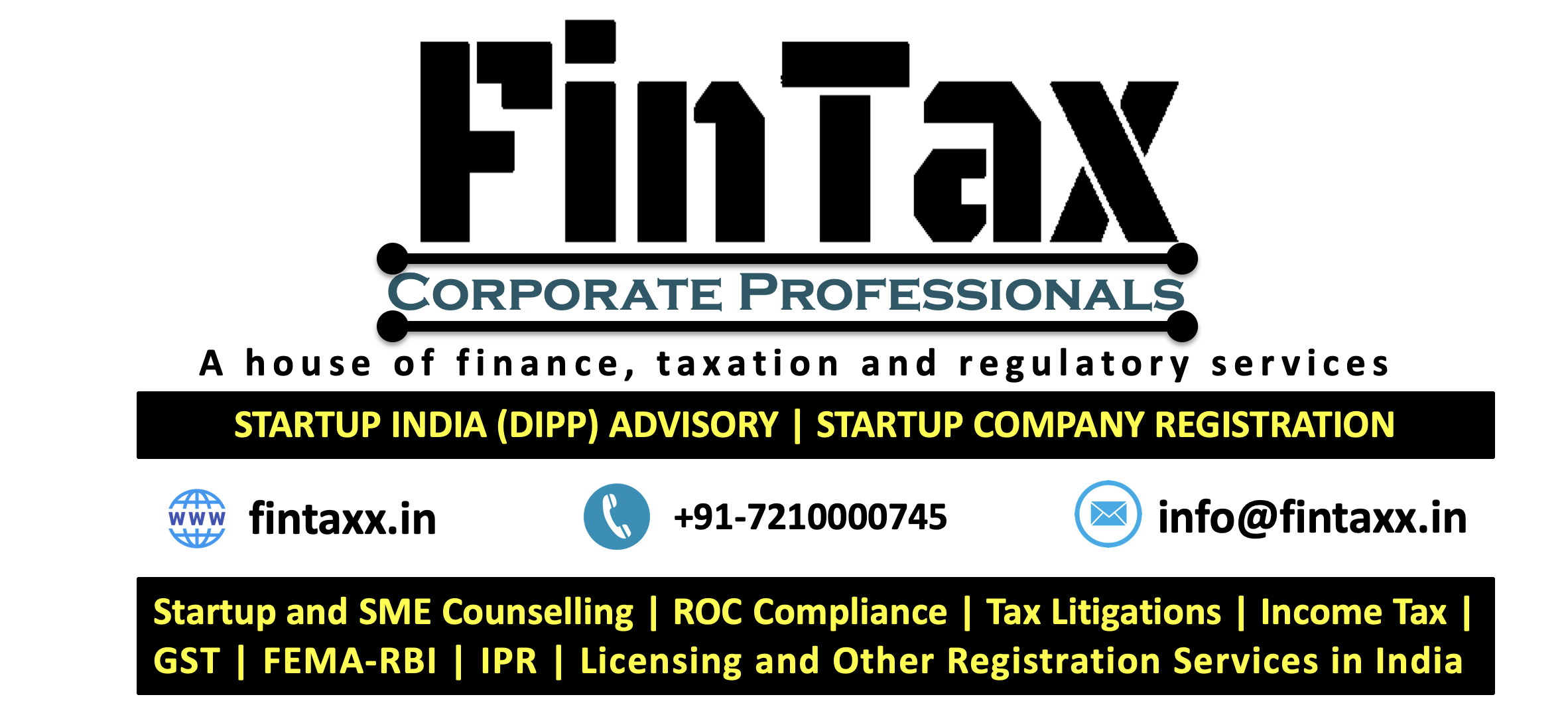 Literary works (e.g., written books, computer programs, website)
Dramatic works (e.g., scripts for films and dramas) including tunes
Artistic works (e.g., Painting, Picture, graphics and sculpture)
Musical work including lyrics
Recorded Sounds
Published editions
Movies, Films and telefilms
Broadcasts on Radio and Television
Performances
COPYRIGHT APPLICATION FEES
S.No.
For an application for COMPULSORY LICENSE :
Fee
1.
For a license to republish a Literary, Dramatic, Musical or Artistic work (Sections 31, 31A,31B* and 32A)
Rs. 5,000/- per work
2.
For a license to communicate an any work to the public by Broadcast(Section 31(1)(b))
Rs. 40,000/- per applicant/per sataton
3.
For license to republish a Cinematograph Film (Section 31)
Rs. 15,000/- per work
4.
For a license to republish a sound recording (Section 31)
Rs. 10,000/- per work
5.
For a license to perform any work in public (Section 31)
Rs. 5,000/- per work
6.
For a license to publish or communicate to the public the work or translation (Section 31A)
Rs. 5,000/- per work
7.
For a license to publish any work in any format useful for person with disability (Section 31 B)
Rs. 2,000/- per work
8.
For an application for a license to produce and publish a translation of a Literary or Dramatic work in any Language (Section 32 & 32-A )
Rs. 5,000/- per work
9.
For an application for registration or copyright in a:
(a)Literary, Dramatic, Musical or Artistic work
Rs. 500/- per work
(b)Provided that in respect of a Literary or Artistic work which is used or is capable of being used in relation to any goods or services (Section 45)
Rs. 2,000/- per work
10.
For an application for change in particulars of copyright entered in the Register of Copyrights in respect of a:
(a)Literary, Dramatic, Musical or Artistic work
Rs. 200/- per work
(b)Provided that in respect of a literary or Artistic work which is used or is capable of being used in relation to any goods or services (Section 45)
Rs. 1,000/- per work
11.
For an application for registration of Copyright in a Cinematograph Film (Section 45)
Rs. 5,000/- per work
12.
For an application for registration of change in particulars of copyright entered in the Register of Copyrights in respect of Cinematograph film (Section 45)
Rs. 2,000/- per work
13.
For an application for registration of copyright in a Sound Recording (Section 45)
Rs. 2,000/- per work
14.
For an application for registration of changes in particulars of copyright entered in the Register of Copyrights in respect of Sound Recording (Section 45)
Rs. 1,000/- per work
15.
For taking extracts from the indexes (Section 47)
Rs. 500/- per work
16.
For taking extracts from the Register of Copyrights (Section 47).
Rs. 500/- per work
17.
For a certified copy of an extract from the Register of Copyrights of the indexes (Section 47)
Rs. 500/- per copy
18.
For a certified copy of any other public document in the custody of the Register of Copyright or Secretary of the Copyright Board
Rs. 500/- per Copy
19.
For an application for prevention of importation of infringing copies (Section 53) per place of entry
Rs. 1,200/- per work