BEFORE WE Procced for Startup Business Registration, first we need to understand What is Startup as per Government Startup India Scheme
Startup means an entity, incorporated or registered in India not prior to ten ( previously 5 or 7 years) years, with annual turnover not exceeding INR 100 crore ( previously 25 crores) in any preceding financial year, working towards innovation, development, deployment or commercialization of new products, processes or services driven by technology or intellectual property. Provided that such entity is not formed by splitting up, or reconstruction, of a business already in existence. Provided also that an entity shall cease to be a Startup if its turnover for the previous financial years has exceeded INR 100 crore or it has completed 10 years from the date of incorporation/ registration. Provided further that a Startup shall be eligible for tax benefits only after it has obtained certification from the Inter-Ministerial Board, setup for such purpose.
Startup India is a flagship initiative of the Government of India, intended to catalyse startup culture and build a strong and inclusive ecosystem for innovation and entrepreneurship in India.
What is the Startup India Initiative?
Launched on 16th January, 2016, the Startup India Initiative has rolled out several programs with the objective of supporting entrepreneurs, building a robust startup ecosystem and transforming India into a country of job creators instead of job seekers. These programs are managed by a dedicated Startup India Team, which reports to the Department for Industrial Policy and Promotion (DPIIT).
ONLY 4 TYPE OF BUSINESS ORGANISATION IS ELIGIBLE TO APPLY FOR STARTUP RECOGNITION Subject to Fulfilment of other Terms and conditions
A) PRIVATE LIMITED COMPANY
B) ONE PERSON COMPANY (OPC)
C) LIMITED LIABILITY PARTNERSHIP (LLP)
D) REGISTERED PARTNERSHIP FIRM
A Private Limited Company, OPC and LLP is registered with Registrar of Companies under Ministry of Corporate Affair.
Registration Process?
Step 1 – Hire a Consultants ( FinTax or any other CA or CS )
Your right Consultants will Assist you for complete registration from initial to end.
Documents Requirement?
For All Directors/Shareholders
1) Photo, Email ID , Mobile No., PAN Card, Aadhar Card
2) Any one ID Proof Voter ID / Driving License / Passport
3) Address Proof – Latest Bank Statement / Mobile Bill/Telephone bill/ electricity bill
4) Company Registered Address proof - Mobile Bill/Telephone bill/ electricity bill / Any Utility Bill and NOC from Owner.
It is not necessary that all Directors address should in same state wherein company's registered address is proposed.
Next Step – Apply for DSC ( Digital Signatures) for all Director/Shareholders (if you do not have)
Step 3: File Name Approval of the Company or Direct File Incorporation
In 2-3 days you get Incorporation Certificate along with PAN, TAN, AOA and MOA
* In case of LLP Partnership Deed is mandatory to registered with MCA, Hence AOA and MOA is not application in that case. LLP Formation takes 7-10 extra working days for Deed Registration and Pan card
WHEREAS , a Partnership Firm has to be registered with Office of the Registrar of Firm or in few states Sub Registrar Office
Firm Registration Step
1. Prepare Partnership Deed and Notarised. Buy Stamp papers value as per capital Contribution. For example if Capital is Rs 100000 and Stamp duty is 2%, then stamp paper value not less than Rs 2,000/- for partnership deed.
2. Apply PAN Card
3. Apply for Firm Registration with Authority
Whole process takes hardly 5-15 working days depending Registration state
YOU get Firm Registration Certificate once approved.
NOW NEXT STEP YOU CAN MOVE FOR STARTUP INDIA RECOGNITION
Once your business get recognition certificate from DPIIT, you are termed as Startup Company.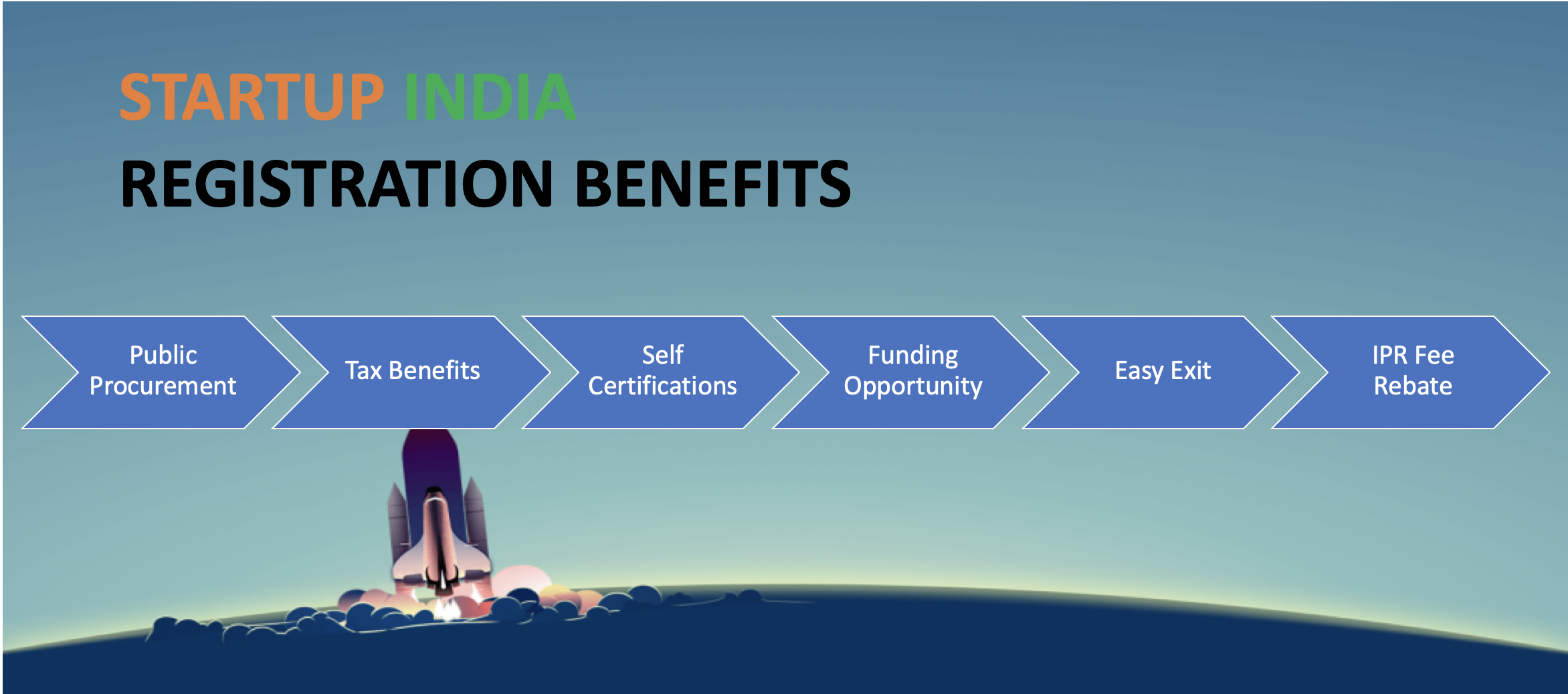 Follow Below Steps
Step 1: Open Startupindia portal and register yourself with Email ID and Mobile No
Step 2: Fillup Profile Page 100%.
Step 3: Then Apply for Startup recognition
It takes average 2-7 workings days to get Approval or any Objection or rejection. Once its is Approved, Startup Recognition certificate is email to your registered Email ID by Department. And If there is any Objection or Rejection, you will get a communication mail.
DO NOT TAKE RISK OF REJECTION - HIRE FINTAX CONSULTANTS FOR 100% SUCCESS